Best Graphic Design Course in Faridabad
Welcome to Creative Orion Growth School - Faridabad's premier destination for aspiring graphic designers. If you're looking for the best graphic design institute in Faridabad to kickstart or enhance your design career, you've come to the right place. At Creative Orion Growth School, we're passionate about nurturing talent and helping you master the art of graphic design.
Our Graphic Design Courses
Graphic Design Fundamentals
Start from scratch and build a strong foundation in design principles, colour theory, typography, and layout.
Advanced Graphic Design
Dive deeper into the world of graphic design with advanced techniques, including photo manipulation, vector graphics, and more.
Web and UI/UX Design
Explore the intersection of graphic design and web development, creating user-friendly websites and app interfaces.
Why to choose our Best Graphic Design Course in Faridabad

Creative Excellence
Start your creative journey with us. Our graphic design institute in Faridabad is known for nurturing artistic talent. We provide a platform for you to explore your creativity, experiment with design, and develop a unique style.
Industry-Driven Curriculum
Our curriculum is crafted in collaboration with industry professionals. You'll learn the skills and tools that are in high demand in the graphic design field.

Portfolio Development
Choose us for portfolio-building opportunities. We guide you in creating a standout portfolio, showcasing your best work to potential employers or clients which can help you boost your career.
Small Class Sizes
Our instructors focus on personalized attention. We keep our class sizes small to ensure each student gets the guidance and feedback they need to thrive in the world of graphic design.
Tools we will cover
Adobe Photoshop
Illustrator
Behance
InDesign
Adobe Xd
Adobe Pro
After Effects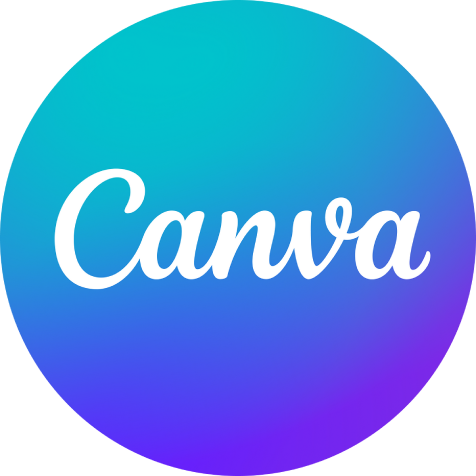 Canva
Dribble
ChatGPT
What you will Learn in this Course
Logo and Branding
Brochures and Flyers
Social Media Designs
Packaging Design
Brand Identity Designing
Outdoor Media Designing
What is Graphic Design?
Historical Overview of Graphic Design
Role and Importance of Graphic Designers
Basics of Visual Communication and Design Principles
Elements of Design: Line, Shape, Color, Texture, Typography
Principles of Design: Balance, Contrast, Emphasis, Unity, Proportion
Colour Theory and Psychology
Typography Essentials and Font Pairing
Introduction to Adobe Photoshop, Illustrator, and InDesign
Workspace Overview and Tools
Image Editing, Vector Illustration, and Page Layout
Understanding Branding and Identity
Logo Design Process: Conceptualization to Execution
Creating Brand Collateral: Business Cards, Letterheads, etc.
Brand Guidelines and Consistency
Print Design Basics: Flyers, Brochures, Posters
Preparing Files for Print: Bleed, Trim, Safe Area
Working with Images, Color Modes, and Print Resolution
Introduction to Web Design and User Interface (UI) Design
Designing for Responsive Websites
User Experience (UX) Principles and Wireframing
Introduction to Packaging Design
Structural Design and Die-Cutting
Product Labelling and Packaging Graphics
Illustration Styles and Techniques
Creating Digital Artwork and Illustrations
Illustrating for Print and Digital Media
Building a Strong Design Portfolio
Showcasing Various Design Projects
Effective Portfolio Presentation and Interview Skills
Collaborative Design Challenges
Mock Design Briefs from Real Clients
Designing for Social Media Campaigns
Rapid Design Iteration Exercises
Program Fee
Fee: INR 35,000 (On time)
Monthly: INR 7,000/ Month
2 Instalments
INR 18000 at time of Admission
INR 18000 after 3rd Month
Timeline: 6 Months
Classes: 1.5-2 hours/Day – 3 Days/ Week, Workshops 2-3/Month
Experienced Instructors
Hands-On Learning
Personalized Support
State-of-the-Art Facilities
Networking Opportunities
Connecting Talent with Opportunity

Our Testimonials
What Participants Are Saying
Graphic design made simple. I joined this course as a fresher but will leave with a lot of knowledge on the subject. Thank you to the faculty for helping me along the way. They provide video recordings of all the classes taught in class which I like about them. Good luck to Creative Orion Growth School!
Finished advanced graphic designing course with the best graphic design institute in Faridabad and it was surely a great experience. Every tool was explained properly and the project work that seemed impossible in the beginning turned out to be easy - thanks to all the teaching and guidance. The faculty and staff are very helpful and sweet throughout the session making it a fun experience!
I have done a couple of research on some good Graphic Design Courses in Faridabad. I found Creative Orion Growth School to be one of the besttraining institutes for graphic design. The faculty and overall environment are really friendly and helpful. They provide 100% placement support which helped me get a job in one the best MNCs in India.
Frequently Asked Questions (FAQs)
Our commitment to excellence, experienced instructors, and practical approach set us apart. We focus on nurturing your creativity and helping you build a successful design career.
No, our courses cater to all skill levels, from beginners to experienced designers. We offer a range of courses to suit your needs.
Our curriculum includes industry-standard software such as Adobe Creative Suite, allowing you to master the tools used by design professionals.
We guarantee job placements, we provide career guidance and networking opportunities to help you kickstart your design career.
Contact Us Today!
Ready to take the next step? Click the "Enroll Now" button below to explore our course offerings and start your journey towards becoming a skilled graphic designer.